---
Deter potential intruders from your premises with a reliable intrusion system.
---
We help businesses prevent intrusions. 5G Security offers competitively priced commercial alarm systems engineered and designed around your specific needs and infrastructure. Locally owned and based in Lubbock Texas, 5G Security offers top-notch customer service combined with the best products manufacturer right here in the United States.
BY THE NUMBERS
Intrusions, Burglary & Businesses
Over 600,000 businesses were victims of crime last year
Over 109,000 burglary cases were recorded last year
There is one burglary every 13 seconds in the United States
Anyone who has experienced poor customer service from a "big" national alarm company becomes aware of the "true cost" of a $99.00 alarm system. Don't be fooled!
---
Here at 5G Security, we don't take these matters lightly. We pride ourselves in:
Local Ownership
Quality Products
Pride of Work
Responsive Communication
Professional & Local Technicians
5G Security Provides Best-In-Class Technology
You deserve security solutions backed by best-in-class technology, which is why 5G Security's skilled technicians will build a comprehensive, integrated system using motion detectors, glass-break sensors and other electronic security devices from leading manufacturers, including 2GIG, DSC, Alaram.com, Qolsys and more.
---
Alarm System Experts Near You
Our security experts are experienced and certified, and will work with you to design, install, monitor, and service intrusion systems to meet your needs, on-time and on-budget.
Why 5G Security
Should Be Your Hub for All Things Security
We are well on the way to becoming the number one security systems supplier in West Texas and Eastern New Mexico. There are three ways that we're going to get there: Connecting to address your concerns and challenges, creating a simple and straightforward estimate and plan for your project, and providing outstanding customer service available to answer all your questions beyond completion.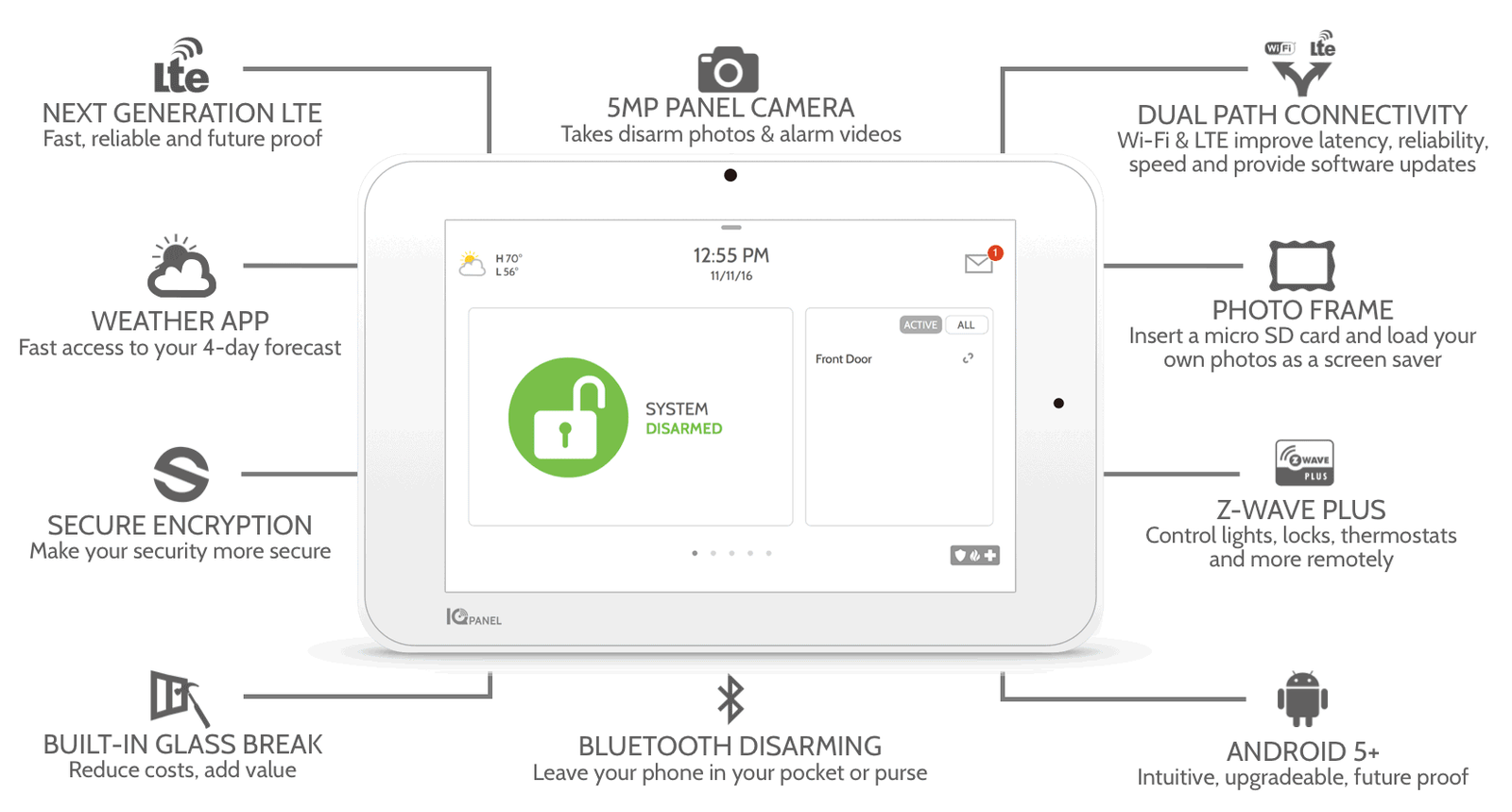 Security Technology of the Future
We are living at a critical time in the alarm panel industry. We are at the crossroads of the way things have always been and the way things will soon be. Older technologies are dying to make way for the technologies of the future. As a security professionals, it's imperative that we stay up to date on these technological trends so that we can bring those new technologies into our customers' lives.
We create the perfect system to bridge your alarm system standards from the past and future.
Here's the technological shift that's happening. Just when you thought the alarm panel market was over-saturated, the 5G network hit the market. What does that mean for you? It means the 3G sunset is just around the corner. All those customers who have already been taken out of the market by you and your competitors will soon be looking for brand-new security solutions as their 3G alarm panels start to lose service. 5G Security is ahead of the curve and is ready for all the newest advances and changes in security technology.